Knowing who you truly are, what you stand for and how to lead a values-based life empowers your ability to lead others to greater success.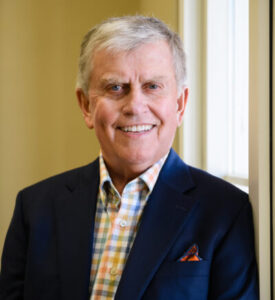 Bob Hambright is a retired CEO of Balfour Beatty Construction, a leading international infrastructure and construction company. He is passionate about the topic of leadership, and has donated his time, influence and money to furthering leadership skills within Clemson University and beyond. Bob is a mechanical engineer.
"Most of the outstanding leaders, I have worked with are neither tall, nor especially handsome. They are often mediocre public speakers, they do not stand out in a crowd, and they do not mesmerize the attending audience with their brilliance. What distinguishes them is the clarity and persuasiveness of their ideas. The depth of their commitment and their openness to continually learning more."
3-Bullet Summary:
Values determine how you view yourself and how you view others.

Curiosity makes you smarter and a lot more interesting

Be who you are and don't try to be somebody else.
Podcast Quotables:
"Values determine who you are."
"It's hard to short cut hard work."
"If you do what your core tells you to do, things will work out for you."